Heavy duty galvanized steel spike anchor made of low carbon steel according to clients' drawings or samples.
Process of steel spike anchor : Stamping and welding;galvanizing ,quality checking and packing .
Finish: Powder coated or high dip galvanized .
Package: 240 pieces /pallet 24 pallets/20' container.
Application : Galvanized steel fence spike also called spike anchor can be used on fence ,lighting pole ,farm,paito ,lawn,garden and other construction ,save time , no digging ,no concrete , don't destroy soil ,can be used many times .
Dimension

Plate
thickness

Flange
height

A

B

C

MM

MM

46x46

600

450

1.7mm
1.8mm
2.0mm
2.2mm
2.5mm
3.0mm

150

49x49

600

450

150

51x51

650

500

150

51x102

750

600

150

61x61

750

600

150

71x71

750

600

150

71x71

900

750

150

77x77

750

600

150

91x91

750

600

150

91x91

900

750

150

101x101

900

750

150

121x121

900

750

150

141x141

900

750

150

Ø81

600

450

150

Ø121

900

750

150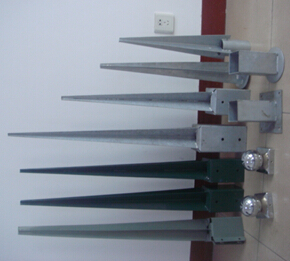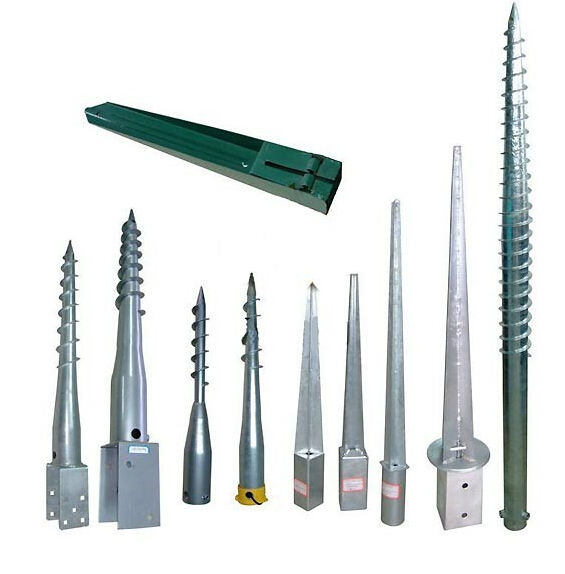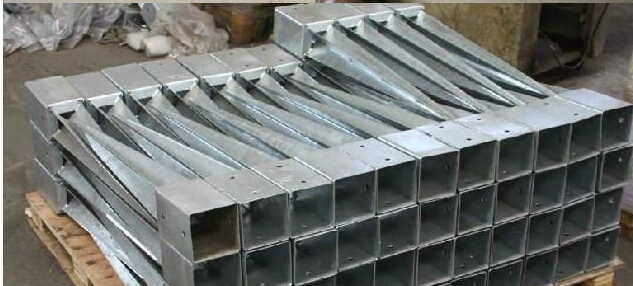 Product Categories : Ground Screw > U Ground Screw,V Ground Screw,G Ground Screw