T bar fence post ,Studded T post with spades, known as a multifunctional post, are widely used to holding farm fences and fixing plants. Sizes and shapes can be customized.
T post for fence , Studded T post for farm , Studded T bar fence post for garden , Studded T post for construction .
Hot Rolled steel T Post / T Pickets for fence and farms with high quality and competitive price . mainly for american markets and other European markets .
Galvanized Steel T Post / Studded Fence Post
Material : low carbon steel , Q235/Rail steel
Hot rolled steel , high strength and durable
T bar fence post Weight : 0.85lb/ft , 0.90lb/ft , 0.95lb/ft and so on
T bar fence post Height : 4 ft , 4, 5 ft , 5.5 ft , 6 ft , 6.5 ft , 7 ft and so on
Painted T-posts:
Colorful paint in red or green with cream-color top

0.95 lb. light-duty studded t-posts used for gardens , safety , silt , and small animal fencing

1.25 lb. heavy-duty and 1.33 lb. studded t-posts used for large animals and areas receiving frequent use

Uses an attached spade for stability

Manufactured from recycled rail steel
Galvanized T-posts:
1.25 lb. heavy-duty and 1.33 lb. studded t-posts used for large animals and areas receiving strong use

Zinc-coated to resist rust and corrosion

Uses an attached spade for stability

Manufactured from recycled rail steel

T design resists bending
• Heavier and stronger than U posts
• Swaged anchor plates give posts stability
• Rail steel naturally resistant to weathering
• Easy to drive into ground - no holes to dig
• Strong holding power for any type of fence
• Galvanized posts meet Federal Highway specs with superior rust resistance
• Studs prevent fence fabric from riding up or down the post

• Fence fabric attached securely to post by pre-formed metal clips

• Anchor plates cold forged to post
STUDDED T POST,AMERICAN TYPE METAL FENCE POST

MEASUREMENT

SPEC

5`

5.5`

6`

6.5`

7`

8`

10ft or other customized length

pct/mt

pct/mt

pct/mt

pct/mt

pct/mt

pct/mt

LIGHT DUTY

0.95lb/ft

464

422

386

357

331

290

1.10lb/ft

400

364

334

308

286

250

REGULAR DUTY

1.15lb/ft

383

348

319

295

274

239

1.25lb/ft

352

320

294

271

252

220

HEAVY DUTY

1.33lb/ft

331

301

276

255

237

207

1.50lb/ft

291

268

243

227

210

184
Studded t post / T bar fence post that's easy to install , no holes to dig
Made of recycled material
Anchor plate locks the t-post straight and secure in any type of soil
Coated with rust-resistant water-based baked enamel paint
Hot dip galvanize coating more than 65 um
More durable
Export to American and other countries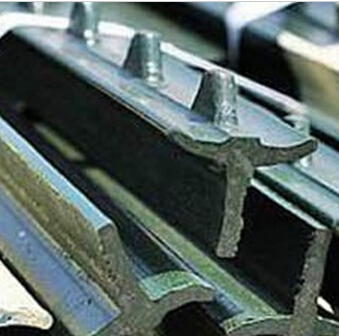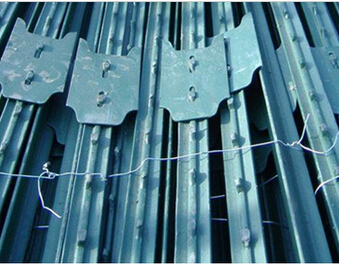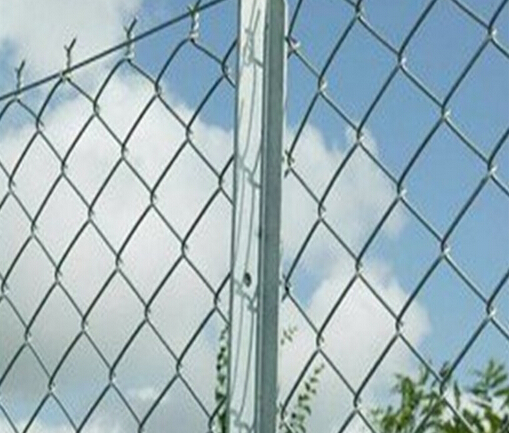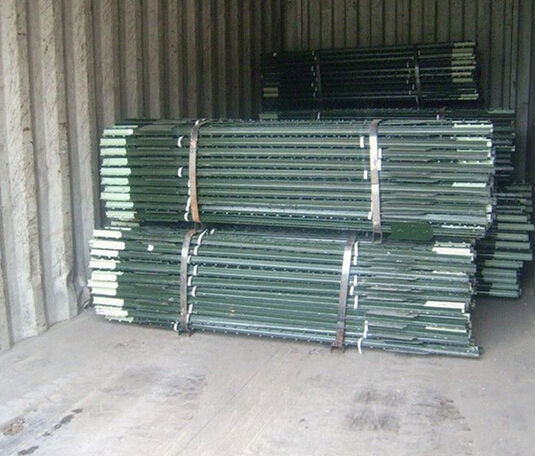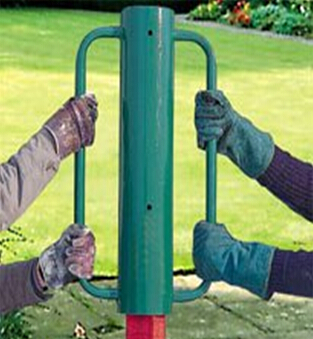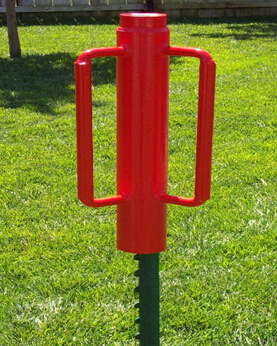 Product Categories : Steel Picket for Fence > T Picket